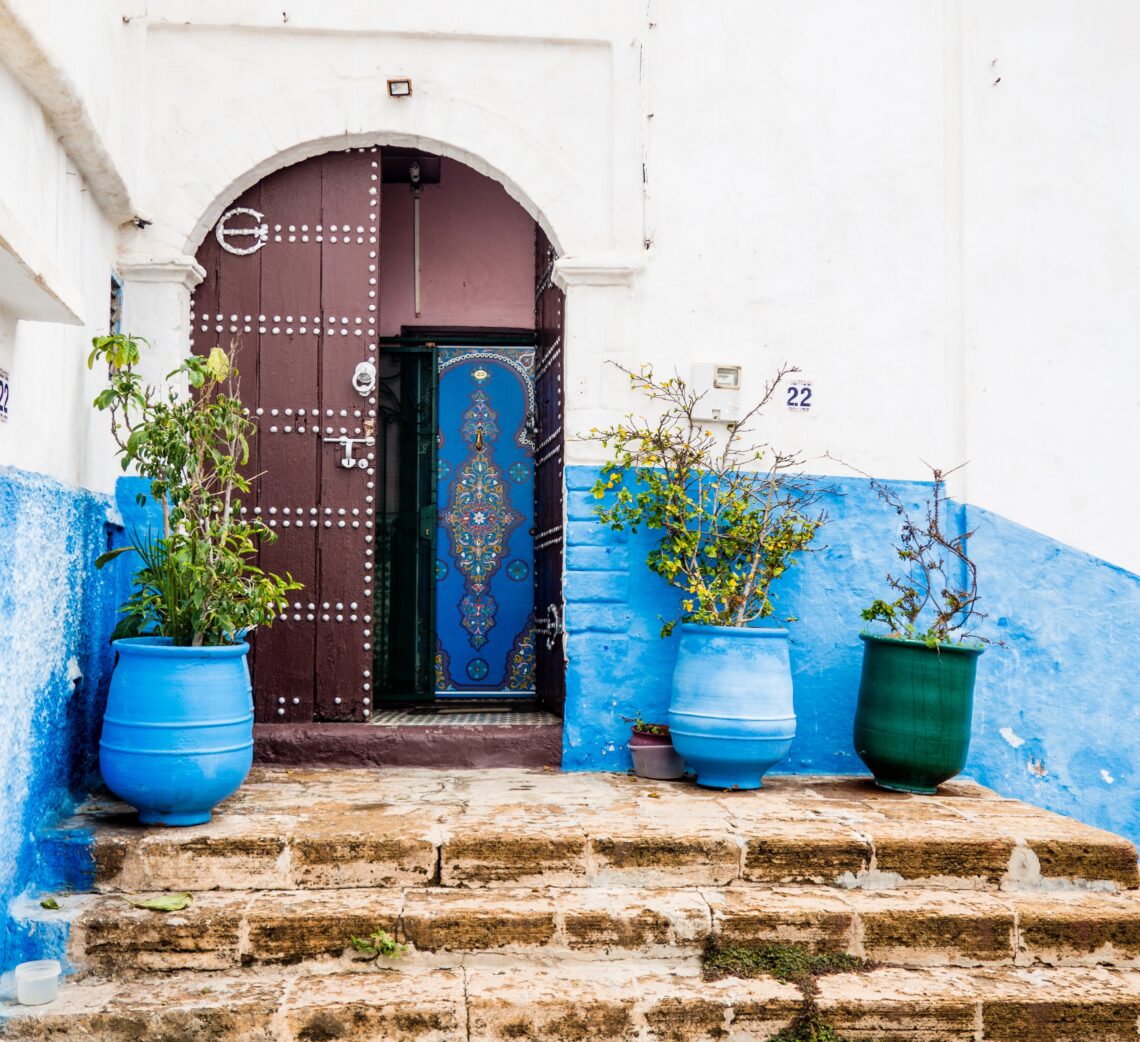 HOW TO OVERCOME CULTURAL CHALLENGES IN A GLOBAL PROJECT
"We become not a melting pot but a beautiful mosaic. Different people, different beliefs, different yearnings, different hopes, different dreams." Former President of USA Jimmy Carter
The Background


If you read my PMP Journey post, you would know I studied Japanese and started my career as a language expert handling business and project communication involving translation and interpretation support for software development assignments.
If you are new in the area of learning a foreign language, let me share with you about one major distinction and some details about this field: translators write and interpreters speak. Mostly people opt either of the two options and the choice depends a lot on the person`s personality traits, interests etc. However, after graduating in a foreign language when you decide to enter a company as a full time employee based on your degree in the language, you are generally expected to perform both of it. It becomes a mixed bag of translation, interpretations and variety of other skills as well.

I personally liked doing bit of both at the same time because I always felt at its core it is the same craft of converting the meaning from one language and its culture (source) into another one (target). Also, another thing that I understood early in my career was that – for maintaining my language and cultural understanding skill set, and also to explore more bilingual skills required opportunities for myself and others learning the language, I must stay connected with the country where my learned language is spoken, hence I decided to go for Japan location IT projects handling for the most part of my career.
Now since I did not choose a freelance path for many other reasons which I can talk about in some other post, and decided to go for an IT company which is ever changing, it became essential to acquire some other skill as well along with the career progress to stay relevant and increase my own value as a brand. I naturally started exploring on this and after an extensive and deep thought process, I decided to move into project management. As much as I love an engaging and expertly translated or interpreted output which I have really loved from the bottom of my heart all the while, I also pride myself on my reliability and credibility in terms of leading and managing several other aspects of running any assignment.
The Global Project Begins

So while I was learning project management, along with it also was preparing for the PMI PMP examination, I appeared for a global project`s selection interview. Few things were clear in my mind related to my selection of the Global Project
1. I wanted to participate in the project with a long term commitment.
2. Contribute more than only translation and interpretation requirement that is the basic requirement for the success of any such global project where language and culture is a major barrier.

Through my Japanese learning process, I understood that bilingual people understand human emotions better due to their knowledge of languages. Also, as they can understand subtlest differences in the word meanings, possess a deeper understanding of different cultures, they can control and navigate their own and others emotions.
So basically, in seeking the opportunity, I was looking at what solutions, to a specific problem could hiring me bring to the project stakeholders. Is there any particular problem that could be solved, is all what I was asking myself, as I was preparing myself for the travel.
With this keenness to experience, learn and contribute more firm in my head, I joined the project team and very soon I realized that I am an Indian sitting in between Japan and USA which are 2 completely opposite cultures, trying to interpret and translate with my little bit limited experience as till now I have been mainly coordinating only between Japan and India teams for the offshore development projects.
The journey from there on

Today, when I am writing this post, I must thank all my favourite You Tubers from the bottom of my heart. I have been binge watching their content for few years and my favourite ones were American, Canadians and Australians. It did help me a lot in handling the discussions with the US side. My biggest apprehension of not being able to understand the American English well was kind of managed. I was mentally preparing myself for frequent calls and meetings in a week but it happened only once a week. I am not sure if I should be happy for this, because I do believe the more you get exposed the better you get in any skill set or anything for that matter in life. But once a week call with the US side did make my life easier as a working mother also making things manageable.
To better understand work behavior and ideas consideration in different cultures, I read Erin Meyer's "The Culture Map". Couple of years I had even got a chance to listen to Japan International Consulting Rochelle Kopp's lectures on how every aspect of work is different between both countries – US and Japan.

I encourage anyone facing this or any kind of difficulty to seek help. There is a plenty of help available to build confidence and teach you exactly what is needed to tackle the situation. Don't be afraid in seeking help, the world is full of nice people around you, they will help you if you are willing to learn and excel. I am so grateful to all the people who provide free lessons on You Tube, write blogs, share their experiences, and all this they give you free of cost. I remember when I was studying for my JLPT Level 1 certification, I purchased dictionaries, books, mock tests material and paid for everything required to prepare and pass the examination. Today it is so different, for my PMP I had so many free resources to study and refer.

So I worked on this assignment little more a year and I learnt immensely during it. The project will be also very close to my heart because I was able to pass the PMP examination along with it. And in all the scenario based questions I did imagine if I am in such a situation in my own project what would be I doing. And I am sure I must have answered correctly many of the questions using this technique.
My Lessons Learnt and Tips for Global Project Handling

These are some of my lessons and tips to consider when working in a global project where the team comprises of members from different countries and cultural backgrounds. My experience is based upon working with Japanese and Americans and I am an Indian.

1. A very high level of collaboration effort is required because the members are cross national. For example, frequency and type of the scheduled meetings, more clarity on documentations, communications etc. expectations must be shared and a common understanding guidelines must be set in the beginning and it must be also reviewed periodically.
2. The expert handling the communications part must be proficient in the languages (in this case English and Japanese); and along with it should also possess a solid understanding of how business and projects function. It comes with time and experience.
3. A logical and flexible mind-set is must. There are several occasions where it is required to demonstrate flexibility in handling the emotions also, and opting for it is the only solution. Business is about people and hence EQ and not IQ is needed more in a global projects some times.
4. I also experienced that Americans formulate statements very directly and openly which can appear rude to those not American, even when the fact is they do not mean it actually. So a direct and strong way of communicating something becomes very difficult to understand at times by more harmony-seeking cultures like Japan. Cultural knowledge is therefore an important basis for constructive cooperation between members of different cultures. Addressing any kind of conflicting situation delicately is an essential skill.
5. Being courteous is universal and I also now understand that Americans appear to be friendly because they greet like for example "Have a nice day" etc. but I also think it should be more taken as part of America`s language protocol. The focus should be on getting the business done in a polite and firm relationship management.
6. Building an ability to see the situation as an independent observer, possess the familiarity with the culture and the organization working for, however also having the capability to provide alternatives and constantly figure out to learn variety of interpretations. This was particularly essential for me in my case because I am neither an American nor a Japanese.
7. Hence one very valuable lesson that I have learnt is how to suspend a judgment who could be purely based on ethnocentric orientation or a self-reference criterion and can inflict a long term impact on any business relationship. For those aspiring for global roles, I would encourage to develop the skill of remaining calm and constructive in every situation (well most…)
8. Understand that technology has a role of promoting language, culture and enhanced communication. On the other side, despite all the technical capabilities of video conferencing, email and other social media tools, nothing compares to the experience of face-to-face contact when building trust among team members and project management. I believe if this gets included in the beginning itself, it would have opened more opportunities for future enhanced collaborations.
9. Practice developing language skills and cultural intelligence on a daily basis, attitude of permanently learning new skills and staying connected with at least 2 cultures is extremely important. In the same way, developing cultural intelligence is a process, it is not a quick mathematical formula to be learned.
10. The attitude and the necessity to thrive on the assistance from outside will only increase as we get more and more globalized. All business sectors including technology, healthcare, infrastructure, must understand and adapt to the complexities of global markets to help realize corporate objectives outside their own comfort zone.

The Final Nail to Succeed
Apart from these 10 main points, I would like to also touch a bit on work life balancing significance and approaches that I learnt along it because workplace in any country will witness diversity and understanding the work life balance in relation to the diversity will be necessary.
Against other segments of life, while work life is the main priority for the Japanese, family and personal life is equally important for other nations. We know that Europeans have actually nailed it though. When an emergency call was received in the US team during one very important meeting going on, the meeting was cancelled by the team. At the same time, I realized that while they do work during the regular office hours, they do also work from home, and they attended the calls and several meetings from home. And each of it was managed well I guess even without being present in the office.
At the end, I would just like to tell everyone that working on a challenging, and hectic global projects gives you an excellent opportunity to learn from different cultures which I feel is the most rewarding part, however busy the work schedule be, it should never become a priority over one`s overall well-being but one should adopt an ability to demonstrate openness and flexibility, as this is an essential skill set in the changing times.