You are not too old,
And it is not too late.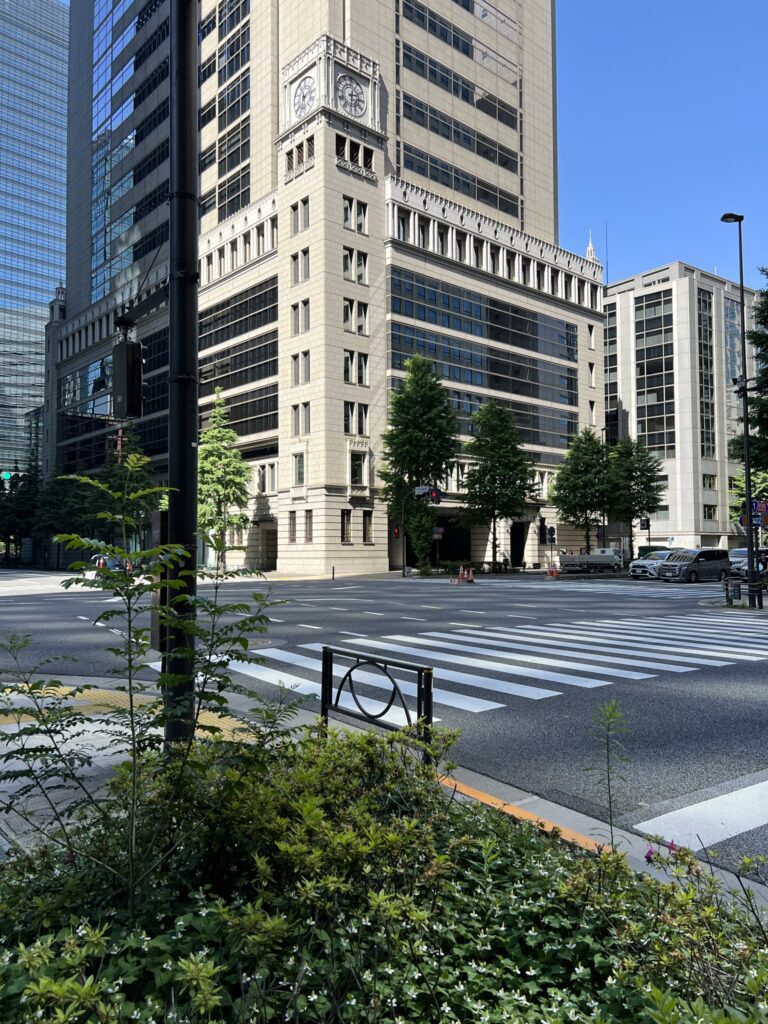 Sharing this experience with people might help someone with a similar situation during uncertain times. We had made a promise to ourselves that once we got through it, we would be open and as transparent as possible. Because when you share things, experiences, habits, and success hacks, it does have an impact on supporting other people and making them feel secure and protected in this very modern, technically equipped, yet complicated world we live in today.
Piyush Kapur secured his first full-time employment in Tokyo in a Japanese company specializing in Cloud Security Solutions after a long wait of almost 2 years.
Everything has been an experiment,
Everything has been self-taught,
Some believed it to be courageous,
Some thought it would be a waste of time,
Is it going to be any valuable learning a new foreign language that too a tough language as Japanese in the late-40s?
What a whirlpool of a process this has been!
As much as this is a huge personal achievement for him and our whole family, the reason why I am sharing this post is that when Piyush resigned from his Mumbai job for family reasons and was struggling with an unemployment situation due to lack of some specific skill set and, experience. It was challenging in many unique ways for us.
First, no one spoke about any positions with zero/lower levels of Japanese.
It was a lonely situation. Even though I am equipped with all the Japanese market skill sets, sometimes there was no one to turn to; to ask our confusing questions.
Making it more difficult, I even told Piyush that I would not recommend you in my network or urge anyone to place you in any position of any sort.
You have to yourself work hard to get it.
A bit on the context concerning him!
Piyush comes from a Sales background.
The most common idea now was, Is Sales = Japanese or Japanese = Sales. Conventionally it is true also. You cannot do Sales without having a command of the local language.
But here is the thing which most people didn't understand,
Sales is a different skill set and capability.
Being good at language always does not mean that one is capable of expanding the business, but it gives an edge to understanding the customer.
Initially, no one was ready to look at his CV either because not having sufficient command of the language or experience of working in Japan.
Finally, after a very long wait, by the grace of Almighty, he was able to get this attention and got an hour of valuable time with a Japanese Hiring Manager who had looked at the CV and said, "He wants to talk to this candidate Kapur Piyush".
I believe the hiring manager could see his Sales and Business capability beyond only the language level during the interactions he had with him and then the subsequent three rounds, where his bit of Japanese language learning willingness also was tested, I guess.
He got the offer letter with a position and role content he had always desired.
So please, don't give up on your dreams and capabilities, friends.
The right opportunity will surely attract it!
2 years of investment in learning and education and time off also paid off.
It is almost unbelievable that one could secure a Global Sales Position and a brand-new career path in new technology and products in a country as unique as Japan.
It had been a challenge and fun to experience all the steps in this process.
SO WE ARE NOW BACK WITH our favorite section: Key Takeaways and Learnings!
1. Do not underestimate the power of free education
I have always believed in it strongly. My career is all thanks to the free education support, I got from this country. Piyush also went to some local community classes, somewhat under pressure; however, having sincere interests and intentions in his heart, building his unique community and presence step by step. This effort of his kept polishing his communication skills irrespective of whatever the language may be. Meeting people, even if not for the business, was an important step in the process.
2. Keep upgrading your skills
This point leads to the next – how important it is to continue studying and learning at every juncture of your career and life. It is more important now than ever. Do not stop learning at any point in life. Along with Japanese, which is a very difficult undertaking, by itself, we understood to keep acquiring some current market-relevant hot skills too. The options for learning new skills are diverse, all available online now. There is something for everyone.
3. Do not underestimate your experiences and contributions
For a long time, we thought the work experience gained in India was completely different and would be irrelevant in Japan. However, once we started understanding deep within ourselves to shift this mindset, it became more about preparing how to demonstrate it. Hence always understand and prepare to leverage your experience and how it can bring some uniqueness to the table.
4. Practice answering difficult questions in general
This was especially important for Piyush because everything was the first time for him. We knew all the rounds would be by a Japanese, so the nervousness multiplied.
Practice, Practice, and more Practice helped.
People ask difficult questions all the time when you opt to do something unconventional. In life's journey over time, we gain the maturity not to react to everything. That saves a lot of energy, which we can utilize elsewhere.
5. We understood Input Based and Output-Based Learning
This process made us realize how much Input Based education we come across every day. While you read, learn and gain knowledge, we don't focus much on its demonstration or sharing with others. Many people think/suggest, as I know Japanese, Samanvay knows it, so we can speak Japanese in the family, and Piyush can learn Japanese. But this doesn't happen no matter how much you try. The learning and soaking the knowledge in but hardly any application outside doesn't help.
6. Give importance to your home front always
It is COVID-19 that prompted this career redefining success story and securing a role in which one gets paid. However, let us also understand the background work in bringing this to this point – It is the unpaid work by a person taking care of the home and child support which is always easily ignored. It has been an immense contribution to the house chores by the same person, which gets unrecognized. Once we got the offer letter and joining dates, I had to sit down and think about how we will manage the cooking and cleaning. I felt that managing the home, keeping it clean, and serving food to the family is a big contribution of a Homemaker. There is an amount of professionalism also in managing a home. RESPECT it. VALUE it. Always APPRECIATE it. Thank you for everything you have done staying home for 2 years, Piyush.
7. We all can have Imposter Moments!
We had so many self-doubt moments in these 2 years. And we realized that we can all feel like an imposter sometimes for many reasons.
Yes, it does hold you back, but when you embrace this self-doubt about your decision, I feel imposter thoughts can also be a great source of fuel, pushing you not to be complacent and can also help you fill the needed gap. So, the imposter feeling is fine if you ensure that this feeling doesn't derail you in any way.
There are plenty of other points which we can dive into.
But one thing that I have admired most about Piyush – Just being good always with people around. It is not easy to do housework from morning to night. I don't remember a moment of jealousy or insecurity seeing successfully employed people in Japan or anywhere around him. I think the focus has been to be simply grateful for the meal on the plate and the roof on the head.
Hope reading this could lift some of the fears and nervousness of anyone in a similar situation. We had a lot of stressful, confusing, lonely, and inner turmoil moments; the only thing that kept us going was the faith in managing ourselves, being always nice and generous to ourselves and the people around us, with as much as possible genuineness.
I also have to share that incorporating spiritual moments provided a lot of calmness when the mind tried to run in different negative directions. To believe in oneself and the new paths will open.
Also, a big thanks to the team of Randstad Japan, their timely guidance, wonderful support, and handholding throughout the process.
I think a case study has been created now with this success for the candidate himself and the supporting team; to find a match equally valuable in any kind-of unique situation.
I will not speak about my contributions to the whole success process today. But I think I have gained some expertise in identifying the hidden skills and interests that motivate the person on it and help them find some goals and visions that might be blurred otherwise due to past social conditioning.
And Piyush, I congratulate you on this fathomable achievement and best wishes for your new role and responsibilities. Please feel very proud of yourself and the worth you carry. Thank you for making us all proud, family, teachers, and community.
Welcome to the challenging world of Bilingual Careers.
The energy and brain bandwidth used in bilingual roles are very different and very wide. You performed very well in the series of interviews, one after another. Especially the first-time interview with a Japanese CEO was a demonstration of your amazing courage and also kindness. I am sure the questions were difficult and tricky, but you handled them pleasantly. Some people believed in you and your potential to lead, and now you have to come up to their expectations. I hope you like the new challenges:)
We are open to sharing our experiences, and knowledge, and if we can be helpful in resetting careers, especially for those in their 40s and 50s. Anyone needing such access to the information we can provide it. It is a matter of educational know-how and effort.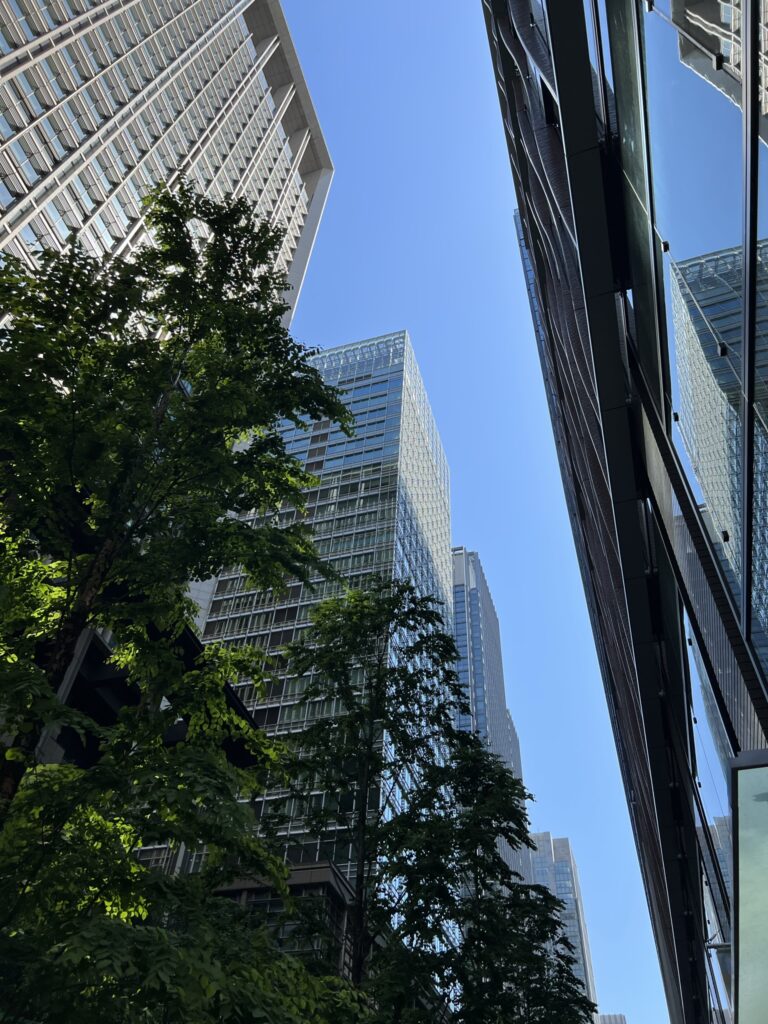 Feel free to connect on it.