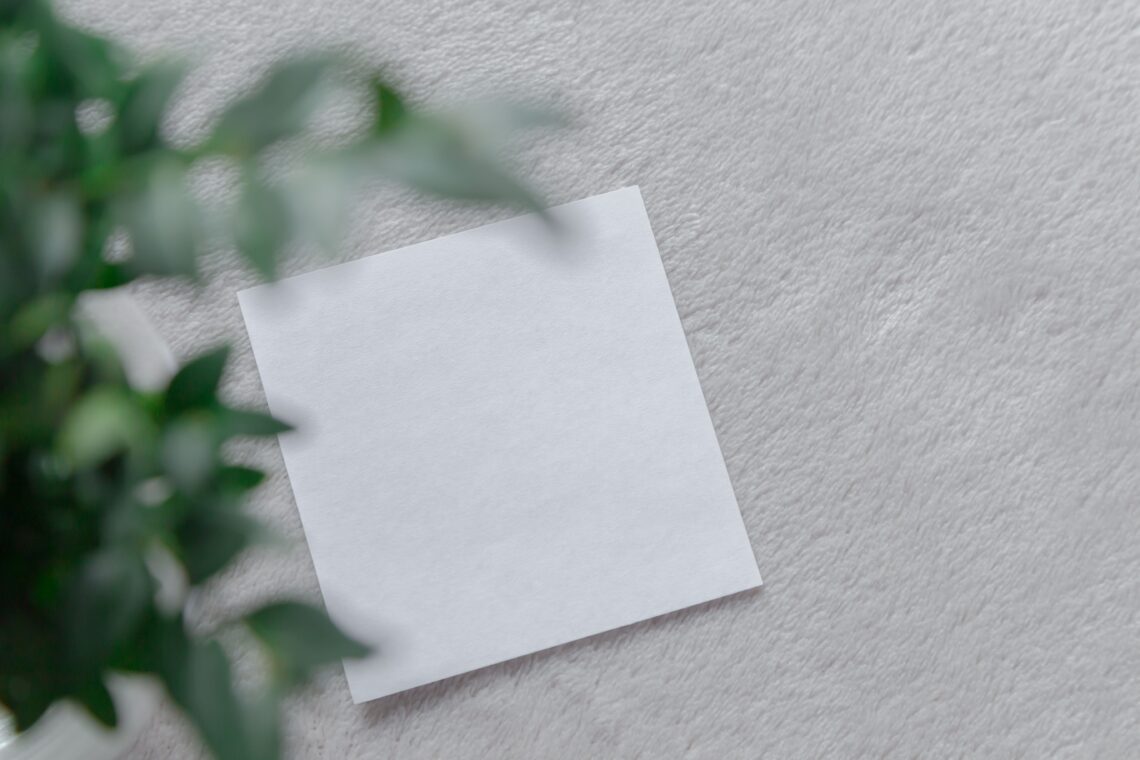 My PMP Journey – Little Tough, Very Meaningful
In this post I will share with you my PMP (Project Management Institute USA, Project Management Professional Certificate) journey.
This will be a long post as it will capture about few years' events details - starting from the trigger, preparations, study difficulties and discussing my entire experience with you. I hope my PMP story would be helpful to some of you who want to be a PMP or get any other certification along with a full time job, home and other things to manage.
The Trigger
I started my career as translator and interpreter about 10 years ago in Tokyo in a Japanese IT company and in few years along with the project communications handling, I was doing project coordination too. I heard about PMP certification and in the beginning I was clueless about it. I thought this was meant only for engineers and technical team.
After some time, I came to know that people from similar work profile as mine were also doing it. I tried to find more about it online and also by asking those preparing and passing it. But still I was not able to understand the real benefit of doing it. After some time one of my co-worker working on a different project passed PMP. I think it was my curiosity that I approached him and could understand the benefits of doing this certification because he shared some easy to understand examples. Thus I decided to give it a go.
The Preparation Phase
Now I started to do my own research on the benefits of the certification and I took the membership of PMI. I got my free copy of PMBOK and started studying it. I could not understand a single word for the 1st time! But somewhere within me I knew that with so many people putting their hard work in creating this 600 pages' book, there must be definitely something inside it which those handling projects must understand. But I struggled very hard to understand and so created a list of difficult topics like Network Diagram EVM etc. and searched online to know more about it. The progress was very slow managing work, home, study.
During this time, I came back to India for a year for a different project. There was company organized PMP training going on but after giving some thought I decided to do it on my own. First I enrolled for the 35 hours contact class on the weekends. After completing it I again started reading the PMBOK. This time I could understand it little but not all the areas. Then I got a copy of Rita Mulcahy from a friend and I purchased Head First PMP.
Slowly I started understanding and enjoying the process. Just as I was making up my mind to seriously start studying and sit for the examination, my mother got detected with a critical illness. It became impossible to concentrate and continue the study. Doctors shared the disease progress details and while she was undergoing the treatment, I submitted my application. I have no idea what was I thinking when I applied.
My application went into audit. I got in touch with my manager, went through the entire process set by PMI and sent the documents to America. I received a message from PMI about "No Fault Audit" and was asked to reapply after getting the required experience. I went back and read my application and could understand that it was not properly presented. Lot of things were keeping my mind occupied in different directions and discouraged by everything that was happening, I just left everything. I told my organization I will do it but I am not sure when.
I continued working on different projects and also started some traveling. For some time my mother's condition got better but again started deteriorating. Now I think I knew it but I was just not ready to accept the fact that her condition is so critical. I did discuss with her about the audit result and as a mother who always wanted her daughter to do professionally well, she listened to me trying to understand the process, efforts and several adjustments going into the preparation. We were all continuing with daily lives and I also in the most unmotivated state of mind continued working, learning and studying project management also whenever I thought to divert my thoughts and engage my mind somewhere else.
Then one day she went away suddenly in sleep. It was and still is a difficult fact to accept. I cried my tears for a long time. I completely left everything around that time. I was fighting with thoughts like whether a PMP or not, one reality is common for everyone.
The Actual Phase
When I somehow resumed work, I started reading the daily mails from Shiv Shenoy which I must have subscribed at some point just casually during lunch time at work. He shared the PMP success stories of his students and several other tips and suggestions. I used to just go through each of them and think will I be ever able to pass this examination?
Everything seemed so daunting unachievable and somewhat meaningless also.
Then one day during the lunch time I wrote to Shiv Shenoy and briefed him about my situation. I think he suggested I have enough resources with me and I only need a good simulator now.
But I again started with PMBOK. This time very slowly but taking lot of interest absolutely without any expectation. I am not sure if it is the energy that my mother was giving me I started understanding and actually enjoying the subject. I think I would have read it twice and as I said I could feel how much research and hard work would have gone into creating it. After this, I also went through Rita (My mother`s name) and Head First PMP again.
I started identifying my weak areas like Procurement, Risk, and Cost with much more clarity. These were also areas where I had no experience. Within these areas I picked up topics which I could not understand at all one by one. And to understand it I saw Saket Bansal videos. But I think still I was very slow. And unsure if I would be able to sit in the examination and pass it.
Then came the big announcement about PMBOK 6. At first I did not take it very seriously. But again since I was receiving emails from Shiv Shenoy I used to get updated with correct information and developments happening. In each email he would encourage everyone to study right now and pass PMBOK5 itself which kept me motivated and my study continued every day.
The Actual Phase Continues…
In January this year Shiv announced about his special course to pass PMBOK 5. I attended the free seminar.
The way the whole seminar was conducted, it generated interest in project management itself before anything else. I remember I started viewing my daily work also differently after attending it. So I enrolled for the complete course. I targeted to finish all the material given to be me one by one. Meanwhile I knew I had to clear the audit. This is because any application that gets audited once, PMI audits it again. I explained my situation to my new manager and he sent me all the documents immediately. The evening that I dispatched the packet to USA, I received another email from PMI that they allow me complete the audit electronically. I again requested my manager to send all the audit document with his approval to the email that PMI provided. The next day itself I received an email from PMI that I passed the audit.
Now I had about 5-6 weeks with me to pass PMBOK5. My serious study now started and it was very tough because my project was keeping me extremely busy at the same time and it was not possible to take leaves for this study. So I had to manage it during office hours itself utilizing break time, after work time and during the weekends. I had to simplify many things to accomplish this. Like reducing the household chores itself in the best possible way. I came up with simplified meal plan, rescheduling study plan for my son during this period. I stopped his weekend study classes, made him skip school also on day when on the previous night I was studying till late, and next morning not getting time to get him ready prepare breakfast etc. For lunch and dinner, I cooked only plain dal rice for my son on repeat for weeks. (Okay some roasted papad also along with it!) We sat together and I explained why mommy needs his cooperation, shared the details I have an important exam to pass in a month time and I needed his understanding to pass it.
He could not understand in the beginning why would an adult sit for an examination. Examination is for kids and only till you get into a good job, what will I get passing it, and I explained him as much I could. He said okay mamma I will pray for you, were the conversations between us and I am very happy that the PMP study period strengthened our bonding also so much discussing the PMP significance!
I also completed the tests included in the program and was scoring average of 80%-85% but I could not do it sitting for 4 hours continuously. I could sit only for maximum 2 hours. But I did multiple rounds of 1 hours. One week before the exam I again contacted Shiv and he suggested to purchase the Prep Cast Simulator. I purchased that but again sitting for 4 hours was difficult.
Final Dilemma, Stumble Blocks
I took the 8 March date at Osaka Prometric Centre but I did not tell this to everyone. I think Shiv also asked me few times but in my mind I thought just in case I am not able to do it on 8th, still I will have 2 weeks of time.
Few days before the exam, I thought to call Prometric and confirm my seat on 8th. They confirmed and told me to carry my passport. Now my passport was in renewal process in the embassy and so I said I will carry my Japan Resident card.  But they said they will need the passport and I can reschedule the examination. I was so upset and told them I don t want to reschedule my test. Then I called up PMI Tokyo and explained everything. They coordinated with Prometric Japan and finally after 3 days Prometric said I can bring my Resident Card and Japanese credit cards as additional identity proof. Actually on 7th evening I received my new passport also.
The Final Battle Field
On the examination day I was trying to keep myself relax and happy as much as possible. For example, trying to focus on enjoying the Shinkansen ride after a long time. I reached Osaka about 3 hours before the time. I think I was only going through my brain dump of 4 pages. Please do make your own brain dump along with your study.
In the examination most of the questions were scenario based ones, asking how would one act in a particular situation, kind of management philosophy test. It asked me how I go forward from the situation that I am into along with resolving the issue. I completed the exam in 4 rounds. First round I answered what I was sure to be correct. Second round, third round in the same way, I was trying not to spend too much time on something which I could not understand. For the 4th round I left questions which were difficult for me to decide.
I still had about 20-25 minutes and I could have clicked the submit button but I utilized every minute and every second in studying the questions and answering it the best. Given the fact that I never could sit for 4 hours' mock test, I think my time management was done well.
The Result
It was a big relief seeing the Congratulations message on the screen. I must tell everyone I was remembering my mother all the time during the 4 hours.
Today I can say that, not only I understand what a project is much better but I think I also ended up learning much more than what I thought 3 years ago. Understanding the purposes of mathematical formulas was extremely difficult in the beginning but now every word in PMBOK makes sense. I think I see project in a different way now.
My Study Tips 
Study PMBOK. It has got many benefits which is initially difficult to understand but you will thank later. I truly believe it carries the core and essence of project management across all industry.
Limit the reference books to maximum two. Too many materials can only confuse.
Select the topics which are difficult and study about it online. There are several free resources, videos available. Thank you Saket Bansal.
Select a good coach and study package. I benefited immensely from Dan and Shiv program. It contained everything I needed to pass, this is exactly what I was promised also.
Get a good simulator recommended by your coach. I got mine just a few days before my examination. Had I got it some 2-3 weeks before and attempted all of it I think it would have been much more easier.
Do prepare your brain dump, I had mine of about 4 pages. Although I was not allowed to write anything during the tutorial but I did benefit from it.
Check the examination day tips shared by Shiv Shenoy. I simply followed it.
Family support is needed. Most of times they don't know PMP but when you explain about it properly, I think they do understand it. If a 3rd grade child can understand it, then I believe anyone should understand the importance of professional skill enhancement.
Apart from these, for me personally Shiv Shenoy's mails were a blessing in disguise. I subscribed many other for PMP related content. And today I feel, had it not been his emails I am not sure if I would have passed the PMBOK5. May be I would have delayed it. The way he writes, I feel he is able to connect at emotional level also with his readers. I am including a below link of my earlier raw post that Shiv had published on his blog.
https://plus.google.com/+ShivshankerShenoy/posts/gr2wZvupGX3
I am happy, I am able to do this. I would have been happier if my mother was around to see me achieve this.
Good luck for your exam.